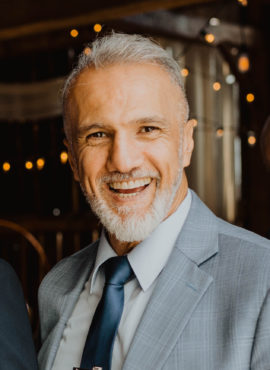 Elie
Owner Operator / Master Hairstylist / Color Expert
Elie Assaf is the owner of Eliegante Hair Design & Spa in Hamilton, Ontario.
Designing hair for over 32 years, Elie is a Master Stylist with a unique career history enhanced by studying abroad in France, Lebanon, Ivory Cost and the USA. He has participated in major events around the world including Paris, Las Vegas, New York, San Diego, Chicago and Beirut. He successfully ranked first in the Allied Beauty Association competition in Toronto.

Elie has also taken his passion into the bridal industry. His artistic skills are evident in every hair design, approaching each bride and guest with a unique touch to help find their unique style and personality. Elie is passionate about his community. He is a long-time volunteer with the Full Circle Program at Crossroads Christian Television, and is an annual partner in fundraising cut-a-thons supporting City Kidz, breast cancer research, Big Brothers/Big Sisters, Feed the Homeless and many more.

"It's not about being remembered. It's about never being forgotten." :
Onelia
Professional Hairstylist
Onelia is a colour specialist and has been part of the Eliegante team for more than 20 years! She specializes in new colour treatments, colour corrections, colour touch-ups, highlights, scalp massage & treatment.
She stays on top of the latest trends and products through continuous education with brands like Paul Mitchell and L'Oreal.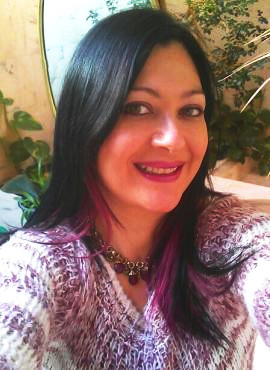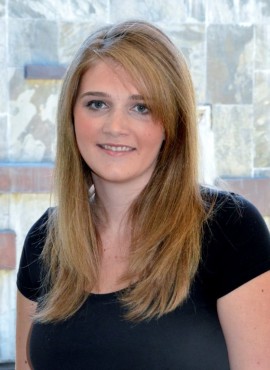 Randi
Rising Star
Randi Lynne appreciates the variety that comes with designing hair. Her experience ranges from designer cuts, colour and highlights to bridal, graduation and gala styling. Randi Lynne is committed to broadening her skills.
In her 9.5 years in the industry, and her 6.5 years at Eliegante, her extended education includes colour correction, advanced cutting, and up-do, and braiding under such leaders in the field as Vidal Sassoon. Randi Lynne is truly a rising star on the Eliegante team!
"Cultivating beauty from the inside out":
Sandy
Junior Hairstylist
I love the interaction with the people sitting in my chair. I love the little twinkle in their eye that says, "wow, I feel really good! I look great!". That was – and still is – quite powerful to me. It's instant gratification! It doesn't matter how badly their day has gone, in that moment they feel amazing. And the hairdresser has made them feel that way.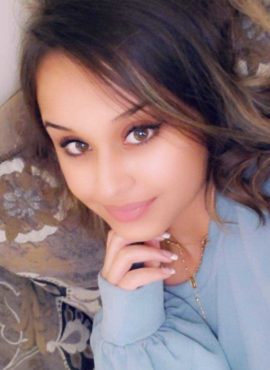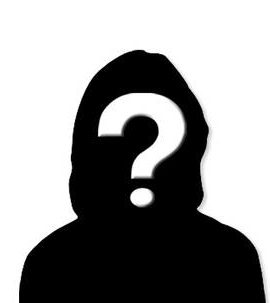 Join

Our Team!
We're Hiring Talented Stylists
Experienced Hair Stylist Opportunity at Top Hair Salon in Hamilton
Join the winning team
Eliegante Hair Design & Spa is excited to be expanding the team of upscale hair experts! We are looking for experienced, passionate and motivated hair stylist that are ambitious to grow and be part of a winning team. At Eliegante, we are proud to be recognized as 2-time winner of top 3 Hair Salons in Hamilton in 2018 and 2019.
Who we are
The Eliegante team of experts are dedicated to providing a unique and memorable experience to each guest and with every visit. We strive to deliver the highest quality of service, products and education available. We promise to go the extra mile to be your day maker.
Our Mission
Our mission at Eliegante Hair Design & Spa is to provide a relaxing, positive atmosphere and clean environment to our guests and staff. From the first smile at the door to the final reveal, we want everyone to feel our passion for customer care, because passion is what sets apart your experience with us.
Our Core Values
Our core values make us who we are! Our guests deserve the highest level of service we can provide. We take a tremendous level of pride in satisfying each of our guests.
Role Requirements
– 15+ years of experience as hair stylist
– Experienced in cutting, styling and colouring different types of hair
– Punctual, professional, friendly and creative
– Maintain current and valid License from the College and Trade Ministry
– Available to work full-time hours (open Monday, Tuesday, Thursday, Friday Saturday), as required
– Available to work evenings, as required
Job Description
1. Provide exceptional designated services to salon Guest's, including, shampoo, cut, colour, styles, perms, etc.
2. Professionally answer telephone and book appointments according to salon rules and regulations
3. Follow Eliegante's code of conduct guidelines and employee handbook
4. Follow Eliegante's general business rules, and quality control standards
5. Attend and participate in staff meetings
6. Maintain cleanliness and attractiveness of salon
7. Retail salon products to clients according to salon rules
8. Continue learning by watching fellow employees at work, when available
9. Review personal Employee Progress Report, Performance and Productivity Report
10. Eliegante is committed to your growth and offers Education Assistance Programs to ensure continuous professional development.
Eliegante offers competitive wages and commission.
Application Requirements
Resume
Reference
How to Apply
Email application package to info@eliegante.com
For more information please feel free to call the salon at 905.575.9835 or email at info@eliegante.com